>>Updated on January 21st, 2022 at 11:50 am
What is a Portable Monitor? Portable monitors are an innovation on the market that makes it easier to work from any location. Portable monitors are small, lightweight monitors that are easy to carry around.
They are usually less than an inch thick and are often used to extend the desktop of a laptop or tablet.
This way, you can work on your laptop when you're on the go without having to make do with a smaller screen.
Since they're so thin and lightweight, you can also use them to be more productive in different places.
It's easier when you have a portable monitor because it doesn't take up much space at all.
With a portable monitor, you can work in confined spaces like a car or tight spaces like an airplane seat by simply plugging it into your device's charging port or USB port with a cable.
How Portable Monitors Work?
Portable monitors are best for when you want to be more productive while on the go. Portable monitors are often used in confined spaces like a car or tight spaces like an airplane seat.
Many portable monitors are designed to connect wirelessly with your laptop or tablet via Bluetooth or Wi-Fi. Once connected, you can use the monitor as a secondary screen.
The display of your laptop or tablet will appear on your monitor so that you can work on your device while it's charging.
Other models plug into the charging port of your laptop or tablet with a cable. This way, your laptop's display will show up on the monitor, and you can work without draining any battery power!
Read Here: Asus Zenscreen MB16AHP Portable Monitor Review and Analysis.
How to connect your laptop with a portable monitor?
Connecting a monitor to your laptop is very straightforward. You just need to pick the right cable for the task.
First, you need a DVI-D or VGA cable for connecting your laptop to an HDMI input on a monitor. If your laptop doesn't have an HDMI input, you'll need a mini DisplayPort adapter or an active Mini DisplayPort-to-HDMI adapter.
Once you have the correct cable, plug it into the laptop's HDMI output and the monitor's corresponding input. That's it! You're ready to go with a fully functioning dual-screen setup.
Types of Portable Monitor
Traditional monitors can weigh upwards of 15 pounds or more and require a cable for power. On the other hand, portable monitors are lightweight and come with a battery life of 10 hours, which is more than enough for an average workday.
Different types of portable monitors include:
-USB-powered: A USB cable plugs right into your computer to provide power to the monitor. This type of monitor is known as a "docking station" and is typically used at home or for short periods away from your office.
-Tablet compatible: Tablet-compatible monitors can be plugged into tablets like an iPad or Android tablet. They give you the same functionality as a laptop but without the need for a charger and save space on your desk because they're not taking up any room.
–Battery-powered: If you're looking for something that's completely wireless and doesn't rely on cables at all, there are battery-powered monitors available. These can be charged before you go out, so you don't have to worry about running out of battery power halfway through the day!
Who Needs a Portable Monitor?
Anyone who likes to work on their laptop or tablet when they're on the go but doesn't want to make do with a smaller screen.
If you like using your laptop or tablet when you're in different places, like an airplane seat or car, then you might need a portable monitor too.
It doesn't take up much space and is easy to carry around because it's so thin and lightweight.
Portable monitors are also great for people who need to work in confined spaces like an airplane seat or car. You can plug them into your device's charging port or USB port with a cable!
Choose Here: Best Portable Monitor for MacBook Pro.
The Benefits of a Portable Monitor
Portable monitors have a wide range of benefits for the working professional, including these six:
1. They're lightweight and great for travel.
2. You can connect to various devices with different types of ports.
3. They have long-lasting battery life.
4. They're less expensive than traditional monitors.
5. You can enjoy the same functions as you would on a desktop monitor from any location.
6. They offer flexibility for your work environment, so you never have to worry about being chained to your desk or relying on other people's screens to get work done.
Advantages of a portable monitor
Portable monitors are designed to be lightweight, so they are very easy to carry around. This is perfect for when you want to have the ability to work on the go without being confined to a small screen.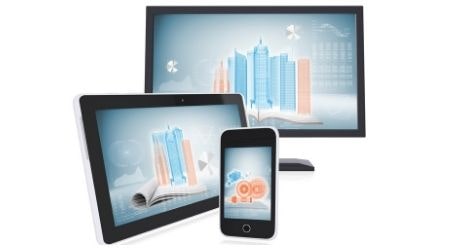 Since it can fit in tight spaces, it's also perfect for when you want more productivity on the go. They're great for working in confined spaces like an airplane seat or car by simply plugging them into your laptop or tablet's charging port or USB port with a cable.
That means you can do all your work without having to make do with the smaller screen on your device of choice!
Portable monitors are lightweight
As stated before, they are lightweight and therefore easy to carry around. This is good for traveling and makes them very convenient when you need to have the ability to work on the go.
Since they're portable, you can easily bring them anywhere you need to, which can be convenient for business and personal reasons.
For instance, you could work at the local coffee shop or maybe even while waiting for your lunch at the cafeteria or in line at the grocery store.
Here: Wimaxit Portable Touch Monitor Review.
They have a battery life of up to 10 hours
As long as you aren't on a power source all the time, your portable monitor will last as long as you need it to. You don't want to be lugging around a cord for 10 hours when your business requires you to work on the move!
Even if you are, it's only for a short period, so it won't drain you by the time you're finished.
Portable monitors make it easier to work from anywhere
Not all areas or workplaces have great connectivity. Whether you need to upload your work to the cloud, share it with colleagues or colleagues across the country or even the globe, or even work from a tight space, portable monitors can help.
So, if you are a telecommuter or are looking for a more productive way to work, portable monitors might be perfect for you.
Portable monitors in the office
This is where the portable monitor can be a useful tool, as it can be used as an extra monitor in the office for other people to use when needed, as they are smaller, lightweight, and easier to carry around.
Portable monitors for professionals
The versatility of portable monitors has given professionals the ability to get a more connected, productive work environment.
These monitors are perfect for when you need a longer screen, without the wires and cords that come along with an office setting.
Portable monitors have a great, crisp display that can put your video presentations to the test!
Disadvantages of a portable monitor
One of the main disadvantages of portable monitors is the potential for glare, which can be unpleasant for your eyes.
Another disadvantage is that it can sometimes be difficult to use a touchpad on a small monitor.
Additionally, the speakers on most portable monitors are below average and may not provide quality sound.
Portable monitors are very lightweight, making them easy to carry. However, this also means that they are more fragile than standard monitors.
If you plan to take your monitor with you often, then you should invest in a rugged case or otherwise be careful with it.
Tips for using your monitor
To get the most out of your portable monitor, you should create a setup that will make it easy for you to work from. Here are some tips:
-Use your keyboard and mouse as if you were sitting at a desk.
-Keep your computer close enough to your monitor to allow easy access to files and programs.
-Find a place on the table where you can set up your computer without too much clutter.
-Sit in a position that allows for a good viewing angle.
-Adjust the screen's height so that it's at eye height. This will ensure less neck strain!
How to purchase one for yourself?
Unfortunately, portable monitors are not an affordable investment. But if you're looking for a way to reduce the cost of your monitor, then you should buy a used one.
First, search for a refurbished monitor in good condition and high quality. Next, you should find out if the company offers a warranty on their product. If they do, invest in a refurbished monitor because it will be more reliable than a used one.
One of the best ways to ensure that you've purchased a quality product is by doing your research beforehand. Make sure you read customer reviews and get as many details as possible before buying your portable monitor online or any other retailer.
In addition to researching your purchase, avoid purchasing from unknown retailers because this could lead to issues with the product and require that you return it for a refund.
Last words of what is a portable monitor
We hope that you have enjoyed our blog and found your answer to the question, "What is a portable monitor."
Please let us know if you have any comments or suggestions in the comment section below. Thanks so much for reading!
---